From Canceled
TO CONTRIBUTING
Unconditional Freedom creates the conditions for the restoration of dignity to the marginalized through our Prison Monastery and Free Food Programs.  Once reclaimed, we believe people naturally find the desire to contribute their unique gifts to society.
Free Food Harlem creates restaurant like dining experiences for the unhoused and food insecure, and in partnership with chef Massimo Bottura's Food for Soul, serves 6 days a week at Emanuel AME Church 37 W 119th Street, Harlem, NY.  Free Food also serves meals weekly at Building Bridges in Ukiah, CA.
Over 55,000 meals served.
Activating the unique expression of the discarded
The Prison Monastery Project
Turning prisons into monasteries
Restoring prisons to their original intent; penitence.

Spaces for contemplation, transformation, and contribution.
death row residents nationwide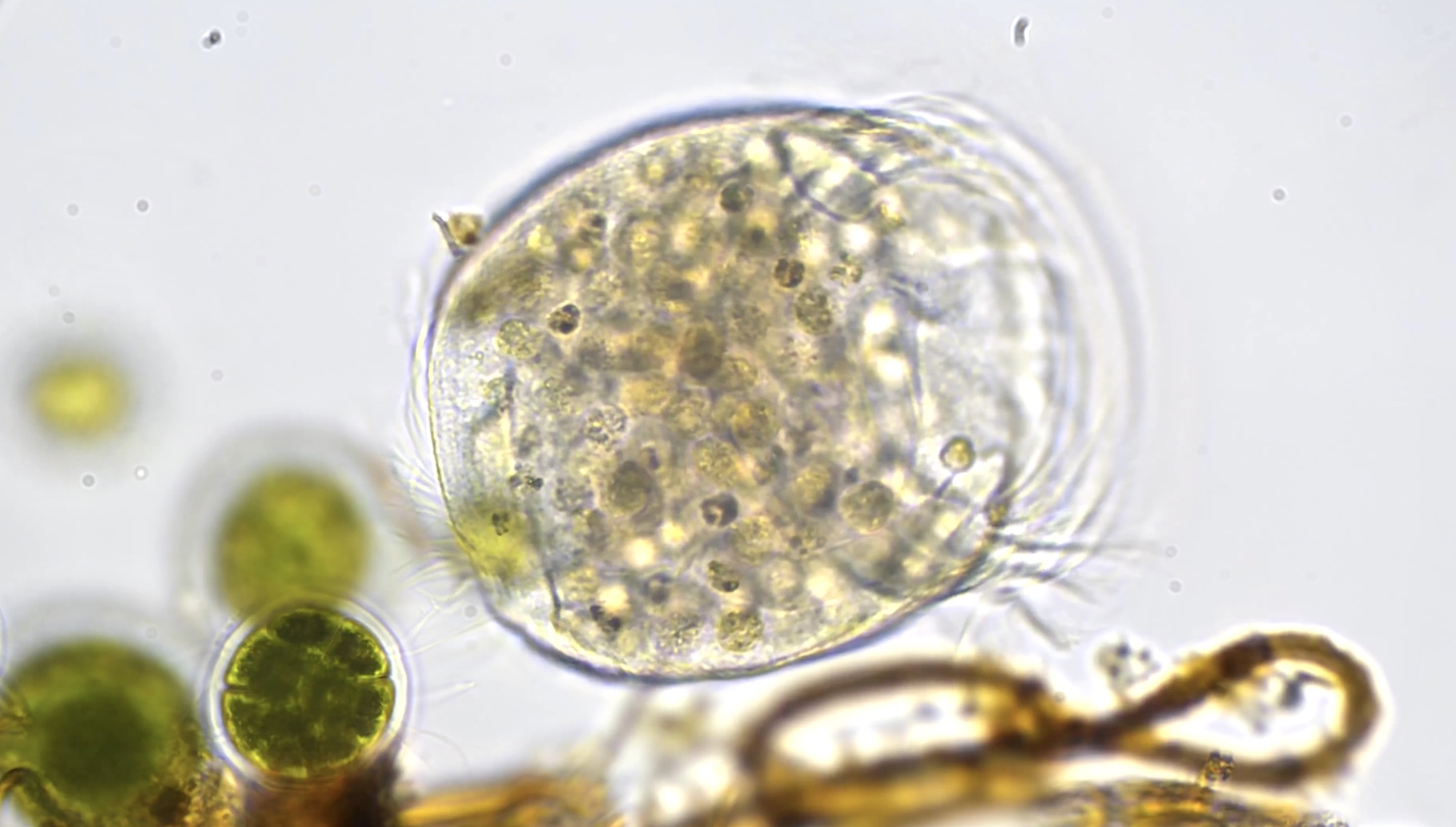 Keisha and Casey Ernst, graduates from the Soil Food Web and of Catalyst BioAmendments, visited our property in Northern California and did testing of our living soil with a 40x video enhanced microscope. They're helping the Earth Program develop our curriculum to include elements of the Soil Food Web school, the premier methodology of soil education in the world.
Unconditional Freedom:
AT HOME 
& IN THE WORLD
When incarceration becomes an opportunity for soul making, and organic farming's aim becomes to feed the hungry, peace and restoration of ourselves and the planet can finally begin. Watch the documentary, Unconditional Freedom: At Home and in the World, and learn about initiatives that drive Unconditional Freedom. 
Soil into Climate Salvation
The Earth Program is our initiative to rewild the Earth. When we tend to the restoration of the earth, we are healing ourselves through healing the earth. We provide immersive training in ecological restoration practices both on The Land and to discarded populations.
A movement towards the reclamation of the innate power of Blackness, towards a world where the power of Blackness is overt, and is offered freely and it is in service to all of humanity.
Subscribe to our monthly newsletter featuring short essays and stories about rehumanization told by program participants, their families, Unconditional Freedom staff, contributors, and partners.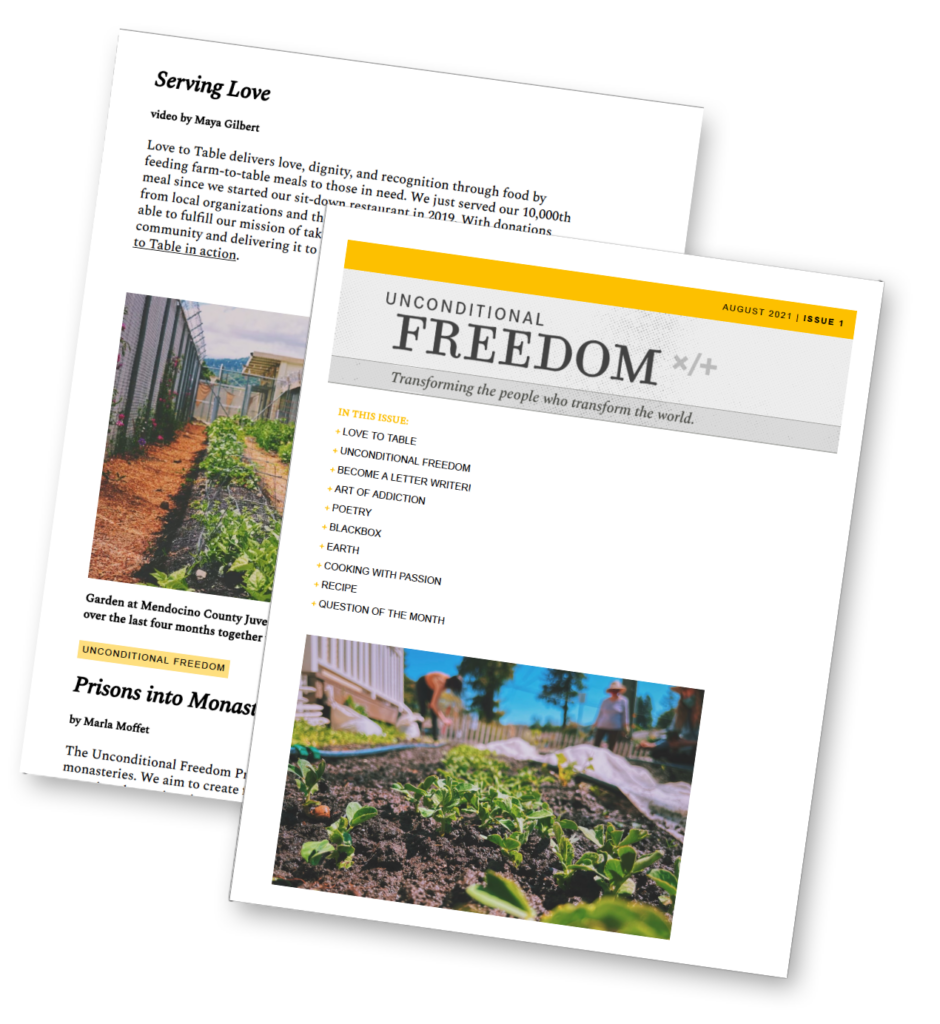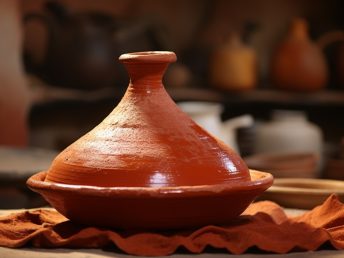 You smear a little olive oil in the bottom, assemble all your flavorful ingredients in a bowl, add them to the Tagine with a little broth and voila, after a nice slow cook, you lift off the lid to be assailed by the most magical aroma. No fuss, no muss, you don't even have to brown the meat.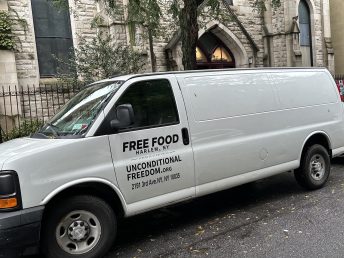 During this past year-and-a-half of volunteering with Free Food Harlem, I had the opportunity to focus the impetus of my addictive and rebellious nature into cooking community meals, teaching kitchen skills training, facilitating AOS classes, and writing. Instead of seeking immediate relief through self-soothing addictive behaviors and destructive pursuits, I got more of me.
Donate to Unconditional Freedom to help rehumanize America.