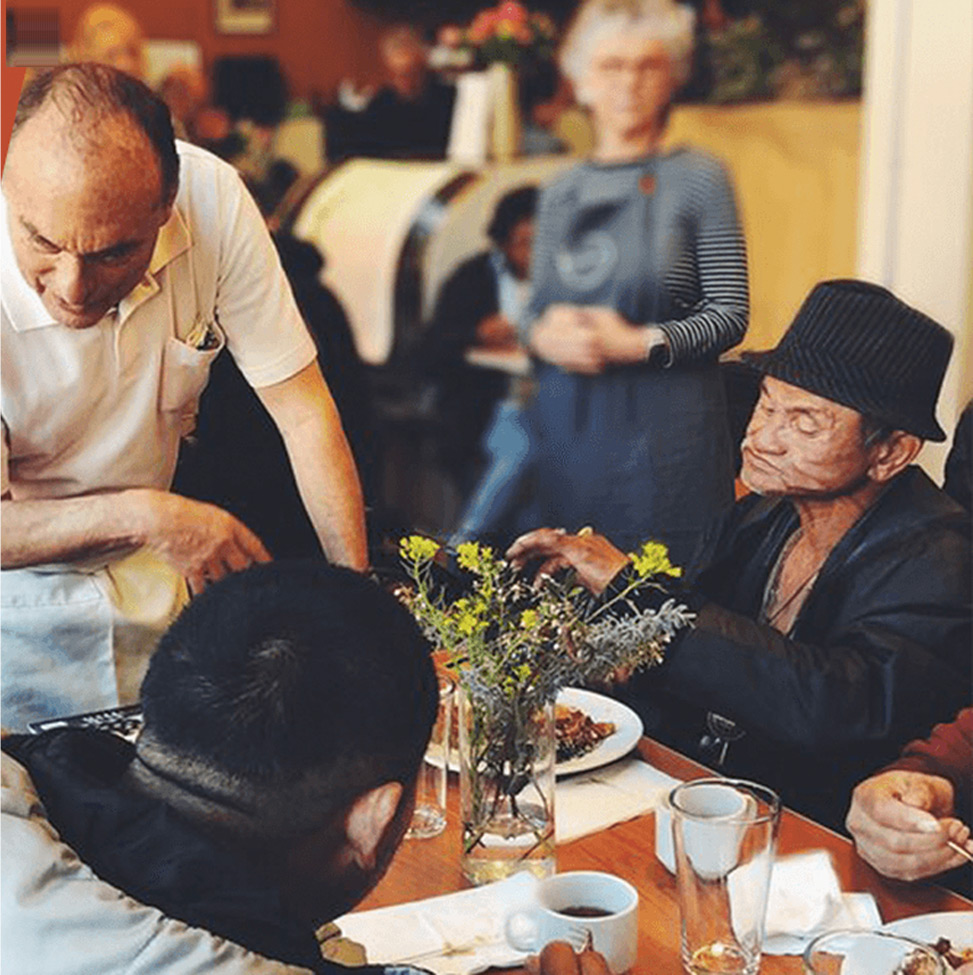 What re-wilding is to nature, re-humanizing is to humankind.
Healing. It's an ecology. Where incarceration becomes introspection. Introspection becomes recovery. Recovery becomes embodiment. Embodiment becomes love of Earth. 
We come together, forming a desire to contribute. To the work of peace, to transforming an individual. The way Yellowstone went into decline when we removed the wolf. The environment languished without its wildness. Only by bringing back the wolf did the ecology heal. For humanity, the wolf is our dignity. It makes us whole.
We focus
on restoring
human dignity.
We received confirmation of the first-ever Art of Soulmaking study group inside a death row unit at Holman Unit in Alabama, with 10 incarcerated men forming a new Soulmaker movement group.
Fish and Wildlife started surveying the upper part of Rancheria Creek where it meets Anderson Creek on our property. They're counting the number of Steelhead (threatened species) and Coho (Endangered) in the Navarro and its tributaries.
Love to Table is delivering 200 burritos and wraps weekly in Harlem
Earth has partnered with a landscape design firm to create plans for 100,000 gallons of new water storage for our garden irrigation that will reduce our use of our river and our well.
Art of Soulmaking has a waitlist of over 200 women at Central California Women's Facility, putting our enrollment at 22% of the entire population.
Earth is transitioning our garden to no-till farming, working in collaboration with Paul and Elizabeth of Singing Frog Farm in Santa Rosa as an effort to reduce our water use and build soil health.
Unconditional Freedom Project delivered the next round of 60 yoga mats and workbooks to Central California Women's Facility for the next bath of Art of Soulmaking students, now over 20% of the population at CCWF is enrolled in The Art of Soulmaking
Earth convened a Water and Soil Summit on our property, including documentary Kiss the Ground's Ray Archuleta to assess soil health. On the last day during Ray Archuleta's outdoor presentation, it started raining for the first time in 6 months, and didn't stop for 2 weeks (and 18 inches later).
We now have 108 people on death row enrolled in The Art of Soulmaking, which represents 2.5% of the population in the United States on death row
Love to Table delivered Thanksgiving meal to 120 Mendocino County Jail Correction Officers, staff, and Mendocino County Juvenile Hall staff and residents
BlackBox is developing prison programming and Art of Soulmaking with gang specialist and current director of Re-imagining Justice Jason Davis
The Earth program has lined up support from several top ecologists in the country including John Liu, Jarid Manos (Ghetto Plainsman) to submit a grant to build The Land Earth program & prison-based ecological restoration camps
We are transitioning the Mendocino County Jail garden—winding down the summer harvest and prepping beds in the winter garden for brassicas and cover crop.
Love to Table has started cooking meals for officers and staff at the Mendocino County Jail and Juvenile Hall, as well as the kids at Juvenile Hall, who have been delighted to taste produce from their gardens featured in these meals
We have 7 Art of Soulmaking Group Facilitators on the inside across two facilities and recently received an application from a Soulmaker on Death Row to become an Art of Soulmaking facilitato
The Meek Will Inherit the Earth
Meeked, a Greek term, is often misunderstood in today's culture. The original meaning of this term referred to wild horses which could be tamed to discipline, yet always retained the best aspects of their wild nature: raw power, and willingness to face adversity.  These horses proved far more valuable to society than those horses whose wild spirit was broken… read more