The Art of Soulmaking (AOS)
The "monastery in a book" offers a path to liberation through contemplative practices, secular spiritual lessons, meditation, and yoga to guide the learner to find their unique genius by converting pain and darkness into creativity. 
The (AOS) correspondence course is in 300 facilities in 25 states
Over 20,000 Incarcerated residents have accessed the program in the United States
394 volunteer letter writers have been certified to correspond with AOS students on the inside
5674 letters have been exchanged as part of the program
6% of death row population, 137 individuals, have enrolled in AOS
Survey data from 38 AOS graduates show measurable increases in the elements of Eudaemonia, "human flourishing," after taking the Art of Soulmaking program
After completing the Art of Soulmaking program study, over 80 incarcerated participants, self-reported a reduction in 

(Anger 17%, Depression 25%, Stress 25%, Craving for drugs/alcohol 24%)

This program is a new model for incarceration which transforms prisons into academies for human flourishing and liberation. We believe this program provides superior results in terms of fulfilling prisons social contract (human restoration, penance) and in addressing the economic impact on government and local communities alike.
Central California Women's Facility, Chowchilla CA
Launched the Prison Monastery in February 2023 at Housing Unit 509 with an opening presentation to the entire housing unit, distributing 200 copies of the Art of Soulmaking book and 200 yoga mats for all residents.
Dr Topeka Sam, founder of Ladies of Ministries Hope and attorney and co-founder of the See Forever Foundation, Reid Weingarten, both spoke at the event.
Trained 20 Mentors called the "Culture Keepers" in Housing Unit 509, Central California Women's Facility (CCWF), the largest in the country.
Facilitated one-week-long immersions in Unit 509 in March, April, and May that included meditation, yoga, Culture Keeper training, Guards to Guardians programming, and evening sessions with guest speakers like Ira Silverberg, peace advocate and Harlem Blood Jason Davis, veteran CO's Gary York, and Keith Hellwig.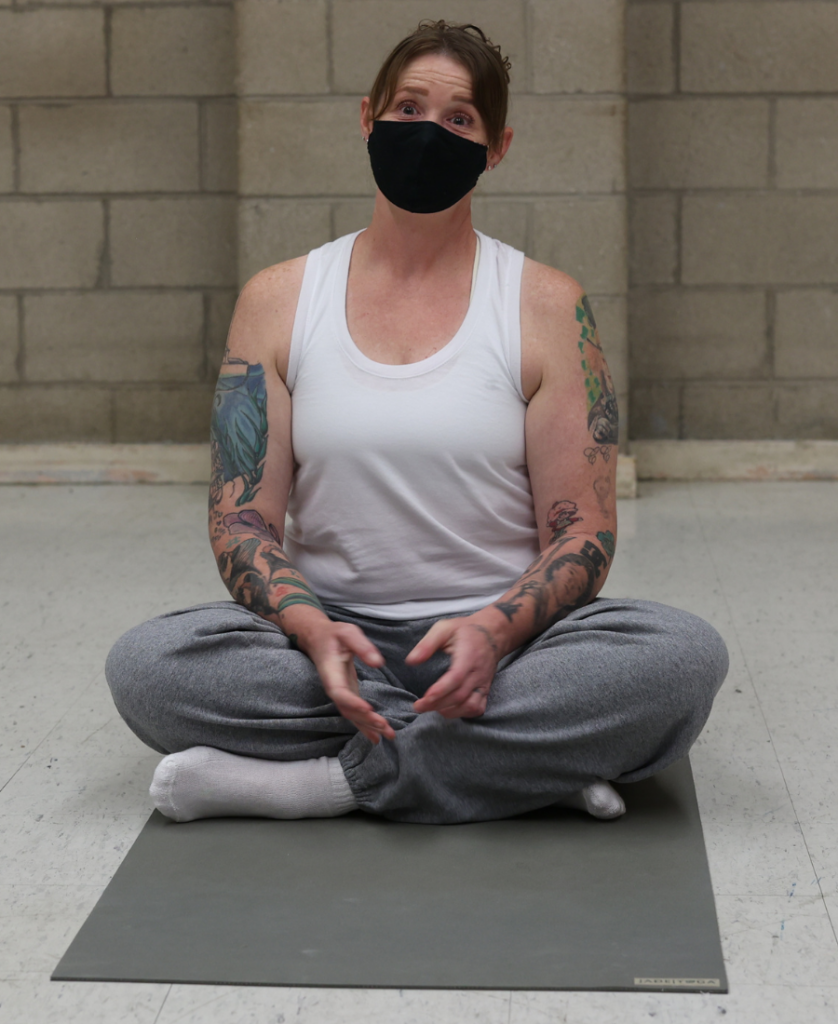 June 2023, relocated 2 Unconditional Freedom staff near the prison to provide daily guided "morning practice" sessions of yoga and meditation in Unit 509.
Introduced 

Herstory

 Curriculum to housing unit 509, led by renowned NY publisher Ira Silverberg, who traveled monthly to volunteer at the facility. 
CDCR was scheduled to film a feature story on Guards to Guardians in June 2023.
December 2022 Received administration approval from CCWF for a farm on-site at the prison, operated and funded by Unconditional Freedom, using the most advanced regenerative and drought-resistant farming techniques. June 2023 was on the cusp of CDCR Headquarter approval to break ground.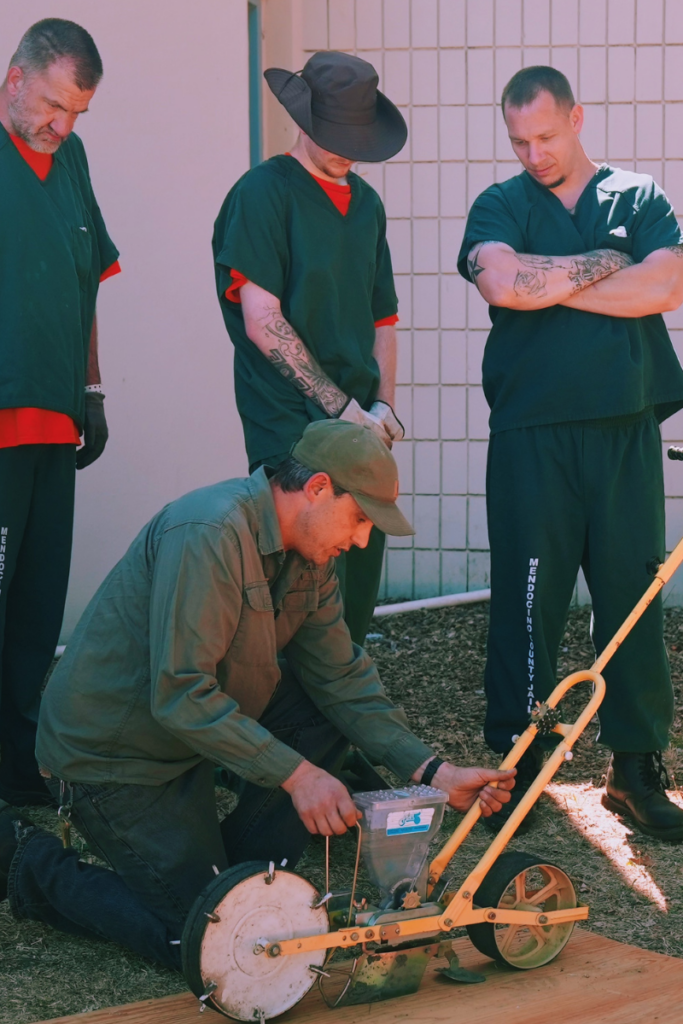 Mendocino County Jail
From 2020-2022 Unconditional Freedom managed the farm at The Mendocino County Jail with its volunteers
UF facilitated the donation of a $25,000 chicken coop and helped bring 25 chickens into the jail garden
Hired a full-time regenerative farmer and educator in June 2022  and introduced regular classroom lessons and training in the field.
13 male graduates, and six female graduates received certifications from the regenerative agriculture program 
Residents received seven day sentence reductions for the regenerative agriculture program,  another seven days for beekeeping, and another seven days for animal husbandry with the chickens
UF volunteers harvested 1800 lbs of food in 2021, with a cost savings of approximately $3340 to the jail
From July to September 2022, the farm Harvested 2,483 lbs of food with a cost savings of $4,350, establishing a pace for over $13,000 in annual kitchen savings.
A program dedicated to the health and flourishing of corrections officers.
20 veteran corrections officers joined the 

Guards to Guardians

 program to mentor guards in facilities all over the country
Guards to Guardians led workshops and training for close to 100 officers at Central California Women's Facility and 80 officers at Valley State Prison 2022-2023.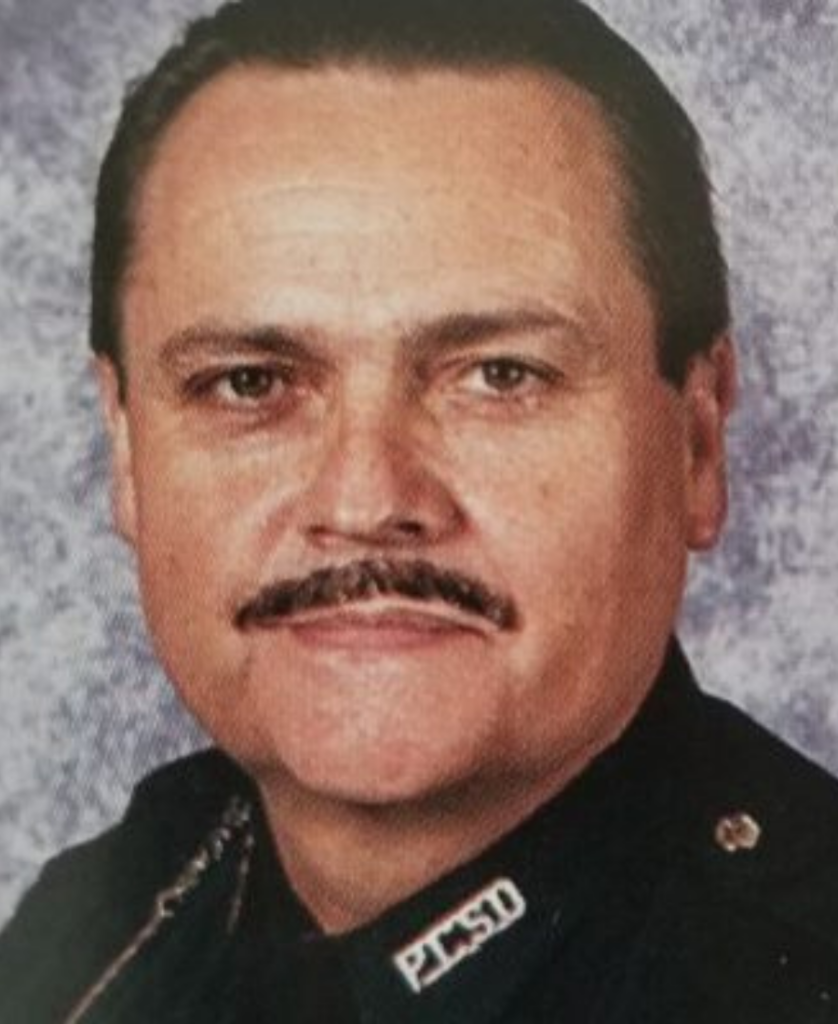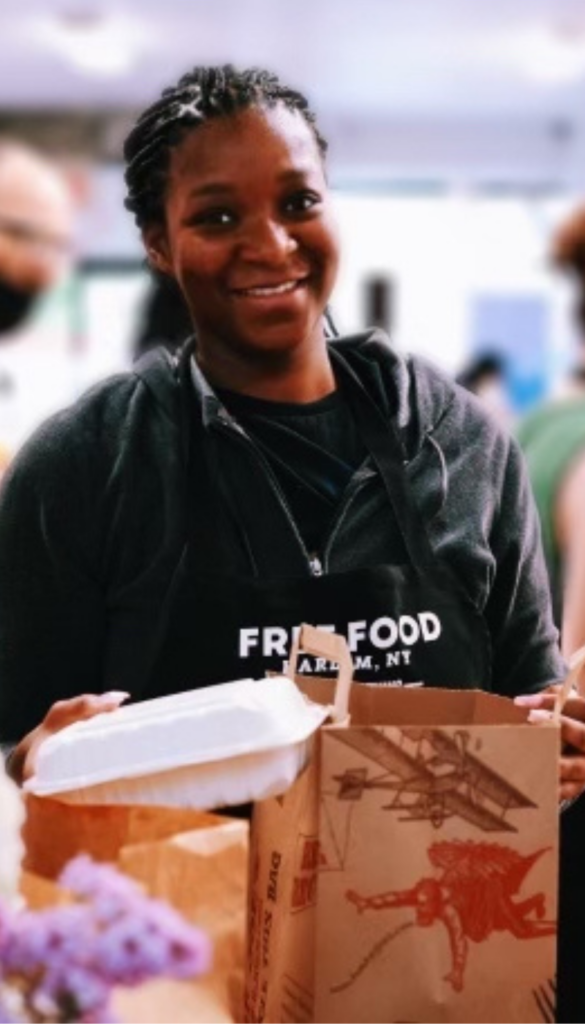 A free sit down restaurant for the homeless and community, bringing love and dignity through food
We are staffed by volunteers and serve nourishing and beautiful meals with fresh ingredients
50,000 meals served since Fall 2019
13,000 meals served in 2023 so far
2 permanent locations for weekly sit down meal service (600+ meals/week)
8 pop up locations world wide (DC, London, LA, Palo Alto, Oakland, Harlem, San Diego, Tijuana)
150+ volunteers from across the community including college students, community organizers, professional chefs, bakers, and families 
45+ Partner Farms and businesses across the country who donate surplus produce, ingredients, flowers, storage space, equipment and more to our meals
Partnerships with Exodus and Housing Works where train formerly incarcerated men, teaching them cooking skills as they help prepare these meals for those in need
We also offer the Art of Soulmaking program at our meals and through these partnerships with Exodus and Housing Works
Our regular guests, once filled up and nourished, come back and volunteer with us, showing people's natural desire to contribute once they have their basic needs met