At the heart of every program within Unconditional Freedom lies the exchange between those who enlist to volunteer and those who enlist to take part in our programs.
Whether it is preparing and serving food through Love To Table, tending to the environment through our Earth program or healing alongside the prison resident or the addicted through the Unconditional Freedom Project or our Art and Science of Addiction program, we volunteer to experience our lives and others' lives change together.
Our aim is to connect with our shared humanity, and that through our programs we can bridge the great gap between the volunteers ("us"), and those in the program ("them"). We live for those unexpected and spontaneous moments of joy and unveiling where we both get to see ourselves in someone who we weren't sure we'd relate to. It is in these rare and precious moments that we get to discover why we were brought here.
Volunteers in our Unconditional Freedom Project immerse themselves in their own soulmaking journeys while they help guide the experience of their prison resident practitioner.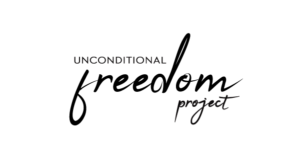 Every volunteer will go through the Unconditional Freedom volunteer training program, and will be assigned a fellow volunteer-mentor to guide them along the way. Enter your information below and you'll be hearing from us.
This is a sample of our Art of Soulmaking Newsletter, where you can read stories from volunteers exchanging letters with women in prison through the Unconditional Freedom Project. You can download the first full issue here.