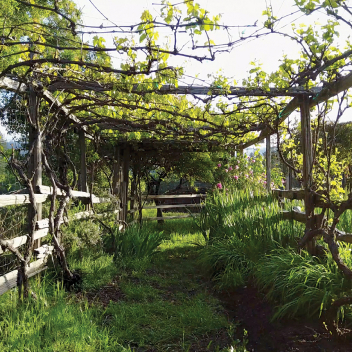 Re-wilding activities are conservation efforts aimed at restoring and protecting natural processes and wilderness areas.
We restore dignity to the cancelled members of society: the marginalized, the cast out, the prison residents and the wild ones. Our programs provide the reflection, nourishment and tools necessary to restore human dignity. Once reclaimed, we believe people naturally find the desire to contribute their unique gifts to society.
The Unconditional Freedom Project is a program of Love to Table, a 501c3 organization. Love To Table was originally incorporated in 2002 as Fill Up America. Over time, it changed its name and mission to reflect the expanded focus from an organization using surplus food and clothing to provide educational and charitable assistance, to one dedicated to providing spiritual and material sustenance and balance, to fill what is empty and empty what is full. From the beginning though, the heart of the organization has centered on restoring dignity to the most outcast members of society, and our programs provide the reflection, nourishment and tools necessary to restore human dignity.
We started with weekly food giveaways in the Tenderloin in San Francisco and yearly Thanksgiving and Christmas meals with warm food, a place to sit and have connection, beautiful flowers and toys for children. In October 2019, we shifted our efforts towards opening a full-time restaurant in the Tenderloin and held monthly pop-up meals, feeding nutritious, farm-to-table meals using produce from our gardens, as well as partner farms, to 200 people in need a day.
Since the start of the pandemic, we shifted to serving our nourishing meals through partner shelters for people without homes. So far we have served more than 7,500 farm-to-table meals to those in need and are expanding to more shelters from San Francisco to Mendocino County.
Every element of the meal is designed to awaken a felt sense of love in our guests. From the handwritten bags that read, "You are loved," to the edible flowers on the desserts, the meals evoke a beauty and care that is felt by everyone involved. We are expanding our program to start gardens in shelters, where residents will learn to maintain the garden and grow food that will be used to feed their communities.
In September 2020, we started the Unconditional Freedom Project, with the vision of turning prisons into monasteries. We launched the course with our book, The Art of Soulmaking, at a state facility in California. The Art of Soulmaking workbook teaches women prison residents contemplative practices, along with meditation and yoga. Every student is paired with a volunteer to correspond with by mail as they journey through the course.
The staff and volunteer letter writers at The Unconditional Freedom Project put our pens and hearts to paper and have been writing to our prison resident practitioners as they journey through soulmaking. Naturally, we get shaped in the process, learning to meet each woman human-to-human and heart-to-heart. As the number of women in our program continues to expand, our network of trained volunteers who correspond with these women grows too. Our volunteers are made up of people from local community centers, senior homes, donors and friends from around the country.