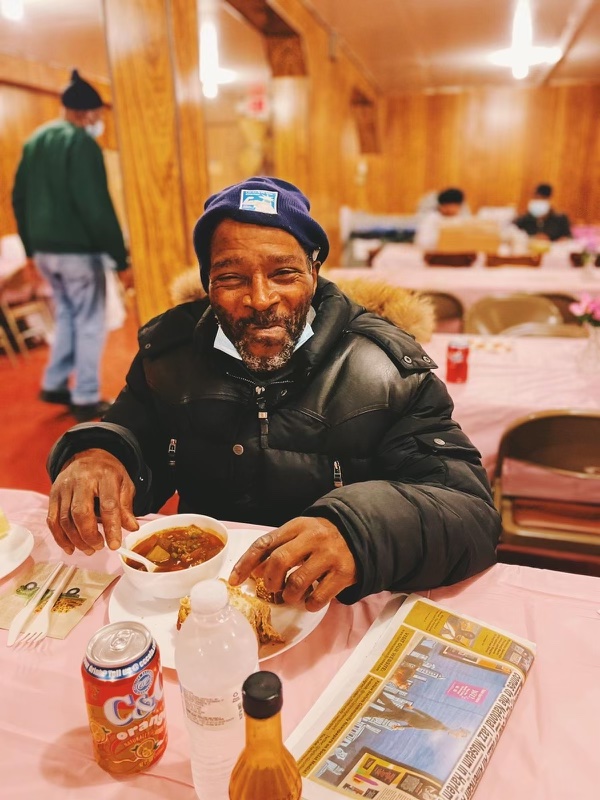 Free Food is about emptying what is full, and filling what is empty. We provide nourishing sit-down meals to those who could otherwise not afford them, bringing dignity to outcast populations and delivering love through food. At the same time, our meals provide the opportunity to empty out and serve for those who have more than they need. 
From people without homes, to the prison residents and officers, to those affected by natural disasters to neighbors who could use a little extra — our aim is to feed the hunger of the human heart.
We serve over 500 healthy and delicious meals a week to those in need in Philo, CA, Ukiah, CA and Harlem, NY. We serve sit down meals where guests come and enjoy enjoy the deep nourishment of meals cooked with love and care, and get the experience of being served. We also distribute meals to those in homeless shelters, transitional homes, seniors, elderly, and anyone in need. Our meals are prepared with the freshest ingredients from our farm and partners, and our volunteers – ranging from world class chefs to friends who share our passion – come together weekly to cook and serve these meals. 
"The acquisition of food for self and family can be (and very often is) a dehumanizing cycle of low quality to borderline edible items and "leftovers." The food in Free Food meals offer something very different. Not only do they provide sustenance necessary for physical survival, but they give temporary reprieve from potential risks of harm and sickness, crucial savings of time/energy/money, and – in a very real and tangible form – the feeling of being cared for and human." 
-Nicole, Staff at Partner Shelter
We serve weekly sit down meals in Ukiah, CA and Harlem, NY, and bring additional meals to people in transitional homes, shelters, healthcare workers, sick, elderly and those in need. 
Free Food is currently active in Harlem, NY; Philo, CA; Ukiah, CA; and Palo Alto, CA, with chapters starting up around the country. 
Contact us if you're interested in learning more and starting your own branch.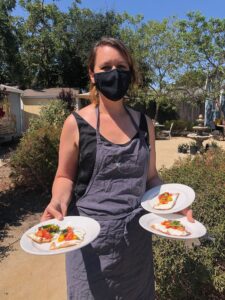 Contact us to volunteer in any of our active cities, or learn more about starting your own branch of Free Food
Our Roots: Love to Table, a Free Pop-Up Restaurant
We started with a sit-down restaurant for people in need in the Tenderloin District of San Francisco. We envisioned a world-class restaurant comparable to the best in the city, but this one would be free, and only for those in need. We called it Love to Table.
Our restaurant debuted in October 2019. We served mint tea and apple crisps baked from our garden and from there expanded to full three-course meals that we served every month.
When COVID-19 hit, we had to close the restaurant doors but found new ways to serve love. We created "Love Tables," setting up baked bread, quiche, scones, fresh eggs, herbs and other treats for our neighbors to ease the stress among our local communities. We hosted eight "Love Tables" throughout Northern California, Florida and the UK and offered more than 1,000 baked goods during the hardest hit months.
We also started serving our farm-to-table meals each week to people living in shelters in Mendocino and Sonoma counties, and expanded our garden and partner network, basing our meals around what was in season.
We launched our first community garden at our partner shelter, The Living Room, in Santa Rosa to teach the residents there to garden and develop a relationship with the earth and food.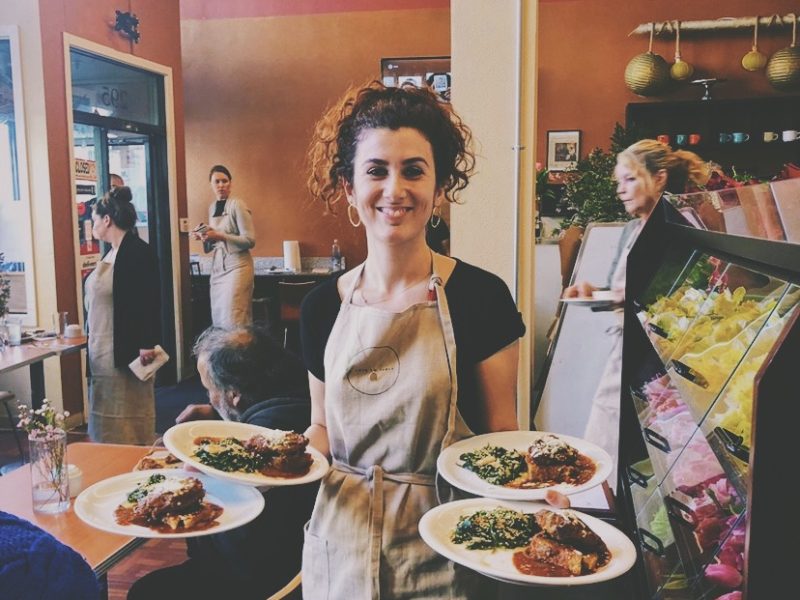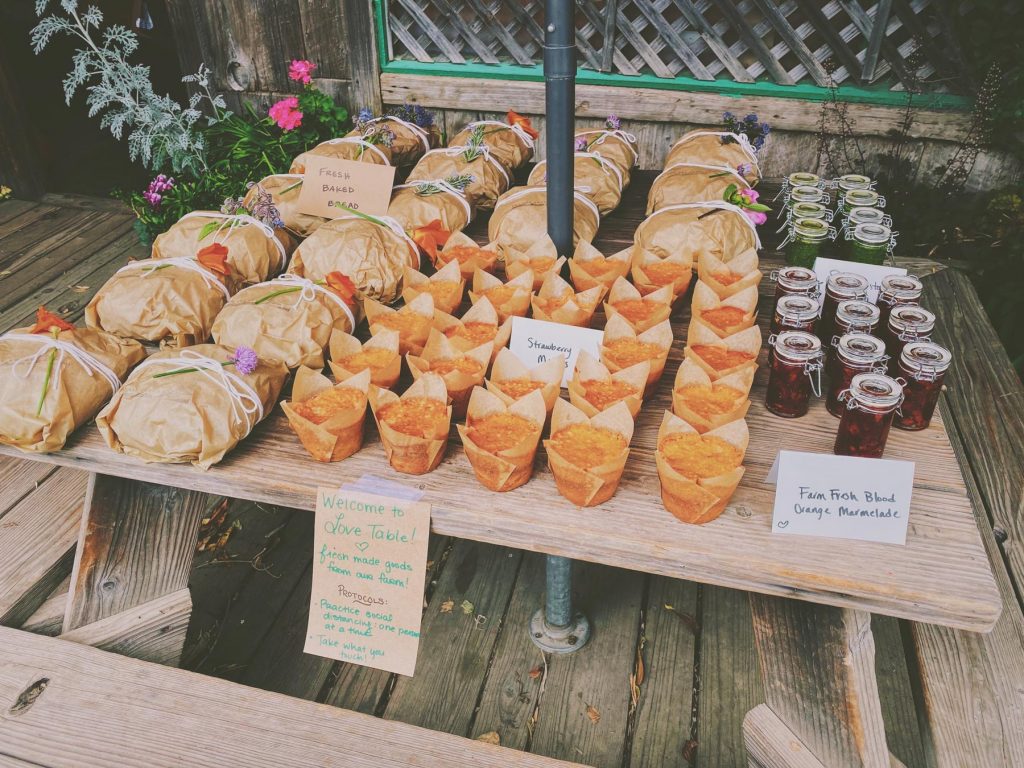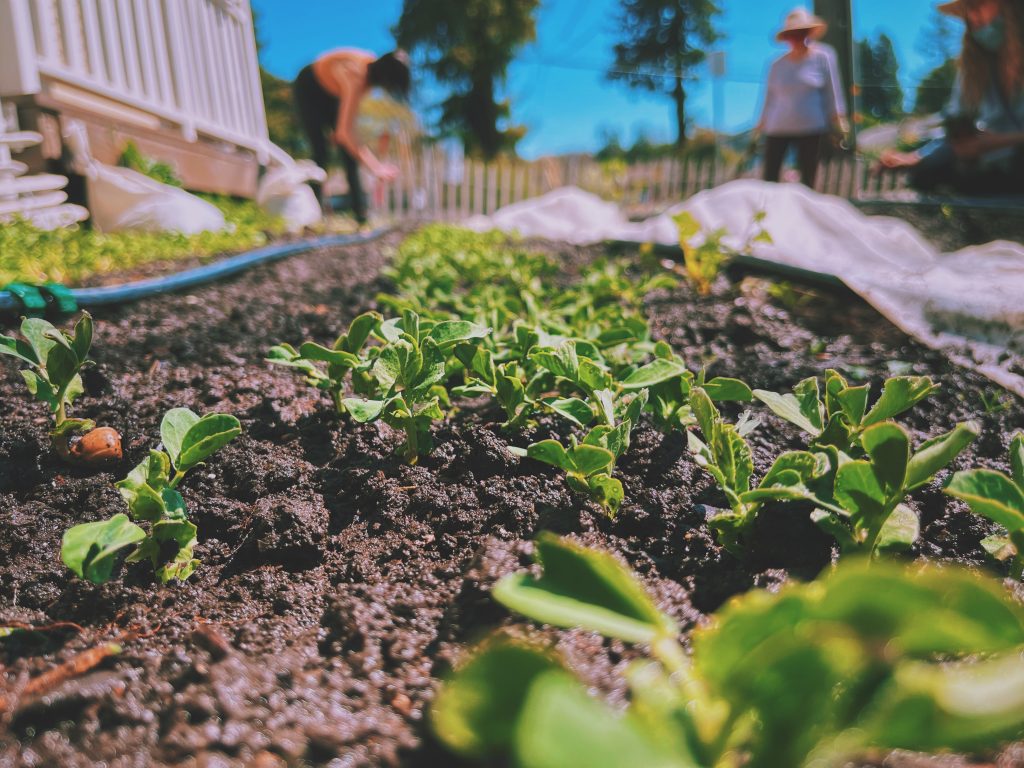 Support our efforts to bring nourishing and delicious food to those in need.
We have been fortunate to work with some of the most phenomenal chefs in Mendocino County, who design and cook meals with us. Join us to cook and plan a meal for those in need.
Do you know a farm or business that would donate food to our cause? Do you have excess to donate? We love to use donations to create an exquisite meal.