Art of Soulmaking Course — Official Book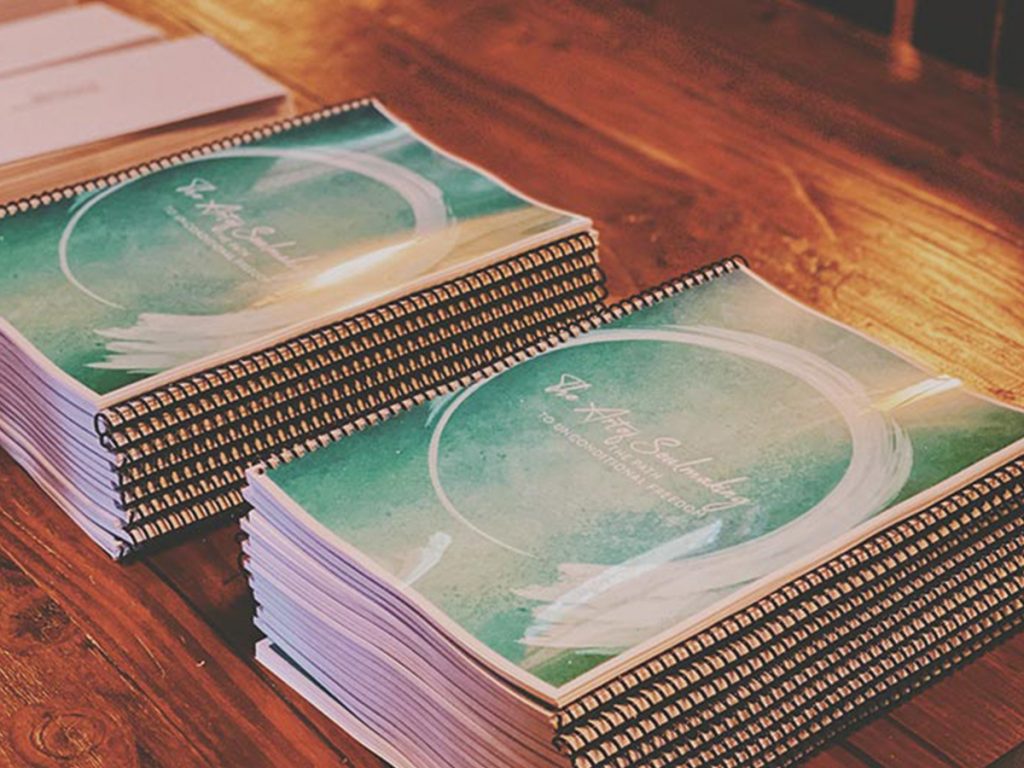 The Art of Soulmaking Course is an 8-week journey into healing, practice and discovery. Broken out into four lessons with integration exercises at the close of each one, the book reconnects us to our soul. 
An Excerpt from The Art of Soulmaking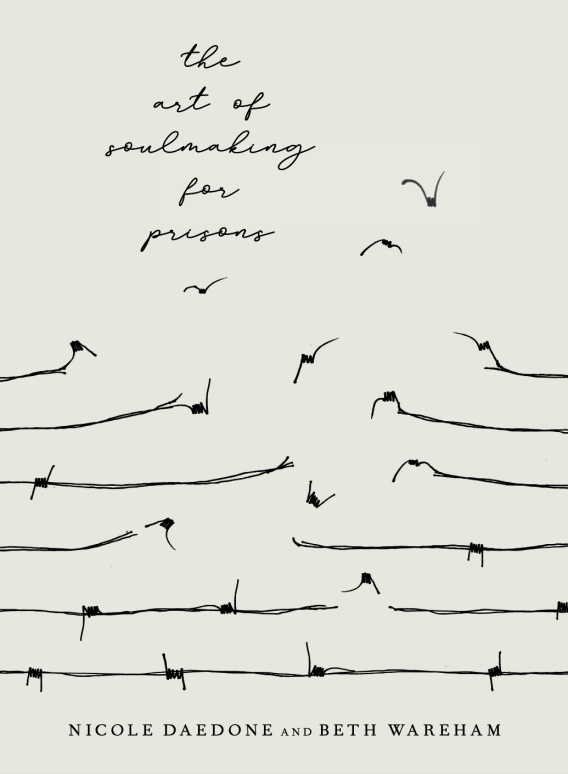 "A priest stepped inside a dark cell; an incarcerated woman stepped forward to meet him. Nothing about this place or this person bothered him; in fact, he felt peaceful and at home. He extended his hands and said simply, 'I am like you and I live in a place like this. Each day I have a rigid schedule. I am completely isolated from others and without the distractions of the world. Our experience has only one real difference: Choice. I chose the monastic life to transform myself and you were placed apart for punishment. Why not take my experience and make it your own?'
The priest then proposed to the incarcerated woman that she see her life inside in a new way. 'This prison,' he suggested, 'is the monastery, a place of change and growth. Everyone is here for a reason, he went on, and it's not the reason most believe it to be.'
'You, your friends, the guards, the staff,' he said, 'were all brought together to transform. This is no accident. You were called here, and it has nothing to do with guilt or innocence, crime or punishment. This is the monastery; this is the gift.'
She laughed and he smiled; he knew. Though concrete and fencing restricted her space to feet and inches, nothing prevented her from traveling inside herself and exploring a vast new world with no beginning and no end."
We are looking for new volunteer correspondents in the Art of Soulmaking course.
Sign up for the
three-week training
and help guide prison residents through completing their course. Sign up for more information
here
.